Hey Everyone,
Today I had a seizure that was caused by the naval auditory weapon that was stole from the United States Navy Defense Department in Pensacola Florida by Eric S Phillips
Today they were trying to kill me with the weapon . By causing electrical stimuli from the the bio-chip that was stabbed into my left shoulder by this man Eric S Phillips.But the energy that hits me starts from one point of my body and moves through my body like lighting. The seizure that was caused I felt the energy of the seizure and how it was controlled by outside directed energy weapons.
This is a EEG reading of a person having a seizure. The way they have been trying to make me fall out is by a power point that builds up a feed and causes other things internal to happen to me. Then hits me with a charge that just knocks me out for a few minutes. Then from that shock to my body felt it reacted form the charge by causing me to have seizure . I felt tight in my legs and in my chest area.From the electrical shock waves they have caused my heart, lungs, kidney, colon, and my health to change.The charge always comes from behind me always in my left back shoulder area then up my spine through my brain stem and my auditory cortex to my central nerves system. This form of electronic warfare is not good. Because all men are create equal the United States Military should defend me and my acts to stop this form of Electromagnetic warfare and defend my family from any acts they know could happen. The Seizure hit me in the back of my skull and some type of action started my eyes to tremble and shack I went to the hospital and the saw action of a seizure in and on me..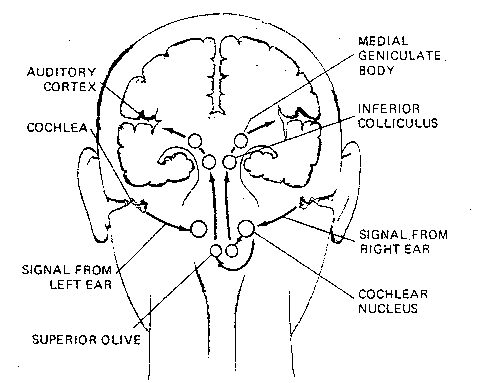 The Auditory system deals with many parts of are mind and body. With the right charge form a auditory weapon a person can have a seizure. The pain starts in the back of the skull and then start to cause problems with a person equilibrium. Then the energy hits you in one spot and it feels like the auditory cortex then the energy hits a person central nerves system.
.
Eric S Phillips and his domestic terrorist group want something to happen to me away from my home.I feel like they are worried about all that has happen around my home now. The thing that will get them soon is their pride. But Eric S Phillips is a man that is not thinking. The weapon that Eric S Phillips is using on me and others can causes high blood pressure irregular heart beats internal problems. From A to B. Here is the medical report from tonight that the JTTF- FBIRA will have here real soon. And if they can not see that Eric S Phillips is trying to kill me then they need help
Eric S Phillips
You need to call these departments and do what is right. You need to return what you stole back to the United States Navy.
Law Departments and Phone Numbers
Federal Bureau of Investigation
To: Joint Terrorism Task Force
Federal Bureau of Investigation
Jacksonville Division Headquarters
6061 Gate Parkway
Jacksonville, Florida 32256
Attn: Joint Terrorism Task Force
Federal Bureau of Investigation
125 West Romana Streets
, Suite 650
Pensacola, Florida 32502
To: Joint Terrorism Task Force
NCISRA Memphis TN
Milling ton, TN 38054-5058
Jefferson County Sheriff's Office